About North End Pet Hospital
North End Pet Hospital is a full-service veterinary care office in Tacoma, WA. Our pet health clinic is devoted to the prevention and treatment of diseases in household pets. We've made it our mission to provide veterinary care services that are both thoughtful and informed.
Learn more about the care services available to your beloved pet. Speak with a member of our courteous, professional staff today. We're here to help your pet live a life of health and wellness.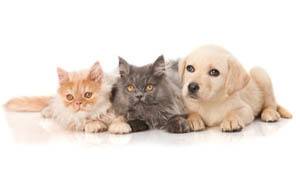 Mission Statement
We believe passionately that your pets deserve the best possible medical and surgical care delivered with loving compassion. A warm, welcoming greeting, personal attention, gentle touch and exceptional care are part of what makes visits with North End Pet Hospital so unique.
Careers
Information coming soon!